Certifications
Food Safety Certifications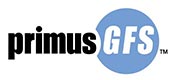 Primus GFS is a global food safety initiative scheme, that allows us to be certified in both good agricultural and manufacturing practices, through scheduled third party audits in our installations.

Systems for reduction rise of contamination are established procedures that guarantee that the goods of agricultural origin are processed and produced in optimal sanitary conditions. They also reduce the risk of physical, chemical and microbiological contamination through good agricultural and manufacturing practices.

Is a systematic preventive approach to food safety from biological, chemical and physical hazards in production processes that can cause the finished product to be unsafe.
Social Responsibility Certifications

Farmer's Best is committed to guarantee the protection and care of minors in our company, always looking for ways that boost the development of the laborer families. Farmer's Best is proud to reject the use of child labor.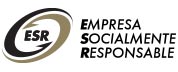 For Farmer's Best, social responsibility is directly related to our ability to endure, that's why for 10 years we have been certified as a socially responsible company. Concentrating our efforts on the four areas, this certificacion focuses on, such as:
Quality of life Business ethics Community engagement Environmental